Fellowship Meal & Windows Classes
Wednesday Nights at Second B are for the whole family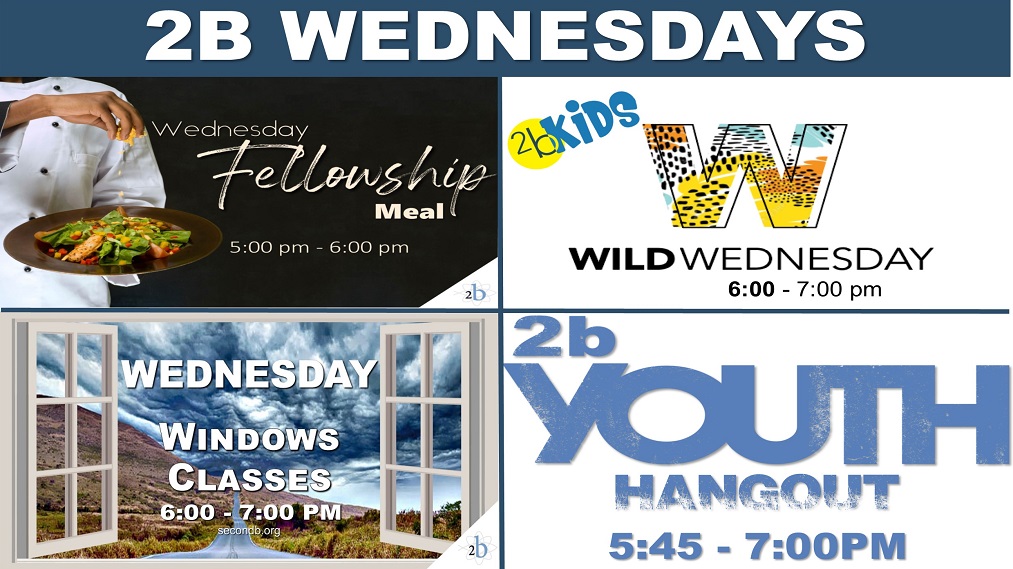 Let the journey begin...
Who has time these days to search for God?
Breaking away from the rat race to get a new perspective isn't new. Abraham, Jacob, Moses, David, John the Baptist, Paul, and, of course, Jesus all stumbled into the wilderness while they were looking for God. Exploring new spiritual boundaries can get us in shape for some tough patches down the road.
Seeking God in the wilderness can leave you breathless.
If you are ready for an adventure, prepare to get a bit lost out there, to test your boundaries, to find God in some amazing places, and to discover you're stronger than you thought you were. You just might find ...deep wisdom and courageous faith.
Wednesday nights offer a unique opportunity for all ages & stages to find fellowship, relationship, and growth. Come between 5-6 pm for a tasty, inexpensive, home-cooked meal and prayer time (Kids 12 and under eat free!). Then stick around while the kids are in music or youth activities and learn something new about God, life, and faith.
No need to travel alone.
Come join us for faith-shaping conversations on Wednesday nights.